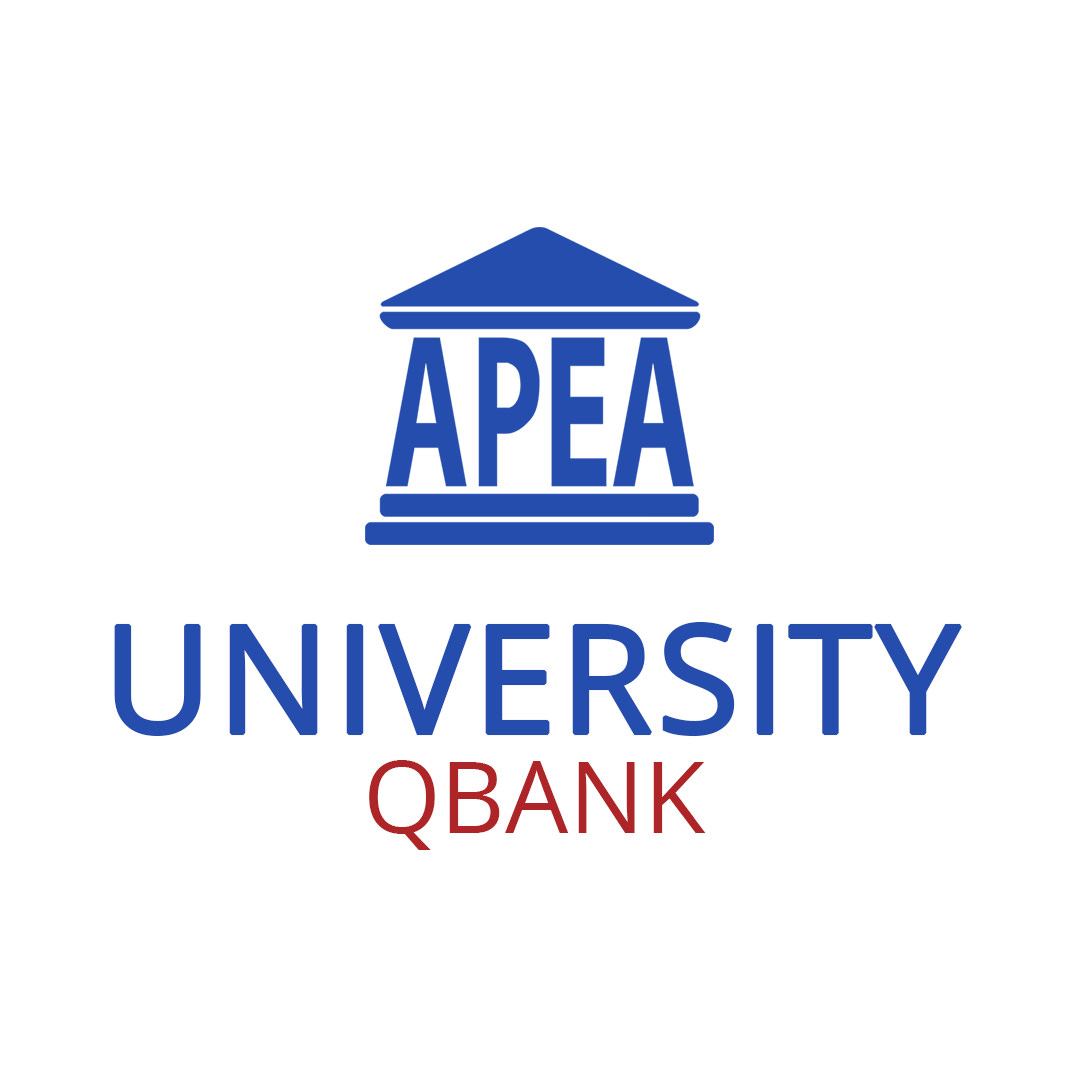 University MyQBank: NP Practice Questions
Total price:
We offer shipping anywhere in the U.S. and Canada.
MP3 PLAYERS
MP3 players are nonrefundable. Defective MP3 players will be replaced up to 6 months from the original shipping date. Replacement MP3 Players will not be shipped until the defective player is received and reviewed by APEA.
PRODUCTS
A refund less shipping cost will be issued for physical products returned to APEA in brand new condition within 30 days from the shipping date. If the product was shrink wrapped, the original shrink wrap must be intact to be eligible for refund. APEA does not pay return shipping charges. APEA reserves the right to change this policy at any time without notice.
All sales are final on the following Clinical Resources (including bundles):
Amelie's Antibiotic Cards
Pediatric Antibiotic Guide
Pharm in a Flash!
Building Blocks Flash Cards
Building Blocks Guide to Growth & Development
Guide to Billing & Coding in the Outpatient Setting
Topical Steroid Prescribing Guide
Tool to Identify Myocardial Infarction
ONLINE AND APP PRODUCTS:
No refunds will be given on products accessed online or in the APEA app.
KITS
Kits associated with webinar events are not returnable. No refunds are provided.
Details
University MyQBank: NP Practice Questions
*Do not place your order until you have received your University Discount Code*
The correct price will be calculated based on your university discount code.
MyQBank Assessment is your starting point in patient care.
MyQBank Management strengthens your skills in patient care.
MyQBank Prescribing strengthens your skills in pharmacology.
MyQBank Pathophysiology strengthens your pathophysiology knowledge.
MyQBank Pediatrics increases critical thinking and clinical reasoning and enhances decision making skills for pediatric care.
*Please note: This purchase area is only for students with a discount code provided by their university. For students without a university group discount, personal purchases of MyQBank are available here.
Study Your Way. MyQBank is the BEST study tool available online.
Imagine the power to study your way, on your schedule and track everything from what you've studied to how long you've studied it. Ready when you are, 24/7.
Best Value. Unlimited access for the amount of time purchased. Pennies per hour. An unparalleled databank of questions from America's most trusted nurse practitioner company. Constantly refined. Delivered the way you want to study. As an exam or a quiz, as a mix of questions you've missed, as a quiz on a specific subject area.
Challenge yourself. You call the shots. Astounding results give you the clearest picture possible... your strengths, weaknesses, everything you need to know as you prepare for certification.
Click here to see Betty Vicknair describe how to use this product.