APEA Live Course
Guarantee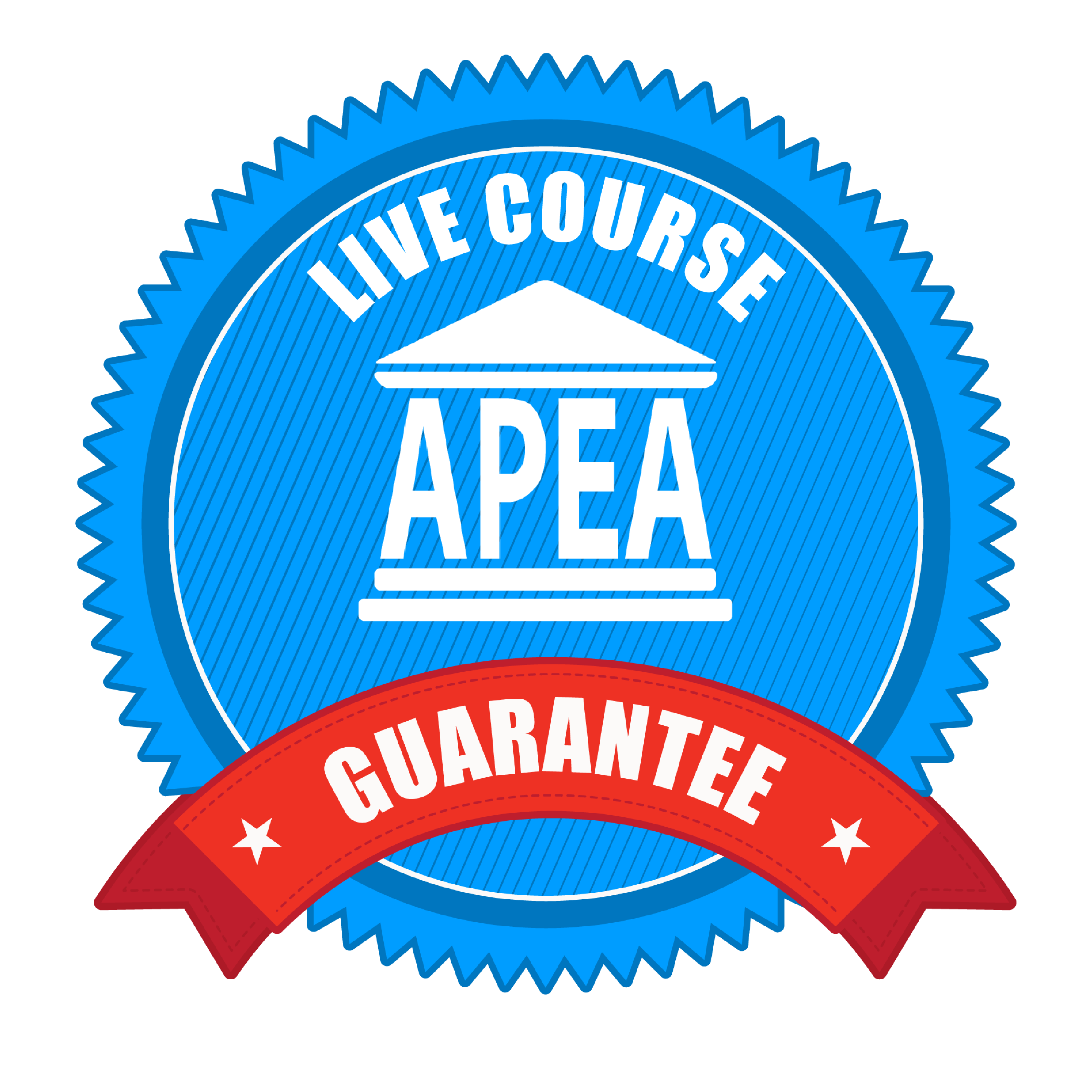 Since 1997, Advanced Practice Education Associates (APEA) has been preparing family and adult-gerontology primary care students for success on the AANP and ANCC exams. Our methods are so effective that more than 99% of attendees at APEA live courses pass the exam on their first attempt. APEA has achieved this high pass rate by delivering a review course that is clear, engaging and concise — and that reflects all updates to exam blueprints and content.
Each APEA course is delivered by two expert speakers and clinicians: Amelie Hollier, DNP, FNP-BC, FAANP, and Mimi Secor, DNP, FNP-BC, FAANP, FAAN. Their teaching techniques help students develop comprehensive understanding of the knowledge needed for the exams and for clinical practice. At every live course, Dr. Hollier shares proven study and testing strategies and makes herself available for one-on-one questions and advice.
We are so confident in our review course and teaching methods that we offer the APEA Live Course Guarantee! Specifically, we pledge to first-time test takers who attend an APEA course that they will pass the FNP or AGPCNP exam on their first try. This no-hassle guarantee is unmatched in the industry.
In the rare case you are not successful on the FNP or AGPCNP exam from AANP or ANCC, you can take an APEA review course again free of charge for up to 1 year from the original course date. The APEA Live Course Guarantee is simple to redeem. Just send an email to askamelie@apea.com and include a copy of your score report. Let us know whether you would like to attend another live review course or would prefer to receive access to the video version instead. We look forward to seeing you at a live course soon!