APEA works proudly with multiple partners in healthcare - all owned by our parent company, Ascend Learning — to support students and educators in this ever-changing field. Together, our businesses offer solutions that drive nursing success, certify frontline healthcare workers, and help medical schools manage administrative tasks. Learn more about these brands and how they can empower healthcare programs at your school.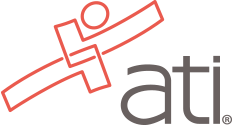 ATI
ATI uses progressive data analytics and compelling content to help nursing students master core curriculum, develop into practice-ready nurses, and succeed on the NCLEX. ATI provides nurse educators with support and expertise from some of the sharpest minds in nursing education. The ATI team is preparing the next generation of nurse leaders, ready to provide skilled and safe nursing care in a rapidly changing healthcare marketplace.
NURSINGCE
NursingCE exists to make the credentialing process easy for nurses while providing high-quality education targeted specifically to individual states. NursingCE.com is a one-stop-shop destination for nurses to complete their continuing education requirements as dictated by their state or employer. NursingCE.com is a brand of ATI Nursing Education, a leading provider of assessments and other digital solutions to nursing schools that is an accredited provider for continuing education by the American Nurses Credentialing Center (ANCC). Nurses who complete courses on NursingCE.com earn credits that are ANCC-accredited.
NATIONAL HEALTHCAREER ASSOCIATION
NHA empowers people to access a better future through certification exams, preparation materials, and study guides across 8 allied healthcareers. Whether you're a student, educator, employee, or employer, NHA is driven to improve the quality of your school, career, or business. It is passionately committed to developing, advancing, and advocating for the frontline healthcare worker, resulting in improved patient care.
MEDHUB
MedHub provides education management solutions for graduate medical education, undergraduate medical education, and advanced practice healthcare institutions. Its solutions deliver improved oversight and visibility, simplified accreditation, improved collaboration, and continuity of learning objectives with health systems outcomes across the Academic Health Center enterprise. MedHub solutions enable:
Streamlined departmental workflow
Flexible curriculum and outcome mapping
Robust trainee & faculty portfolio management
Meaningful assessment and faculty evaluation
Seamless integration with other campus systems
BOARDVITALS
BoardVitals is a physician-run brand that delivers a powerful board review tool used by practicing physicians, nurses, residents, and medical students. The brand has trained more than 10,000 physicians, with hundreds more being educated every day. Clients include top medical schools, residency programs, health science libraries, and teaching hospitals in the U.S. and abroad. BoardVitals uses residents and medical professionals from top-tier academic institutions and training programs to develop the questions and answers in its question bank.