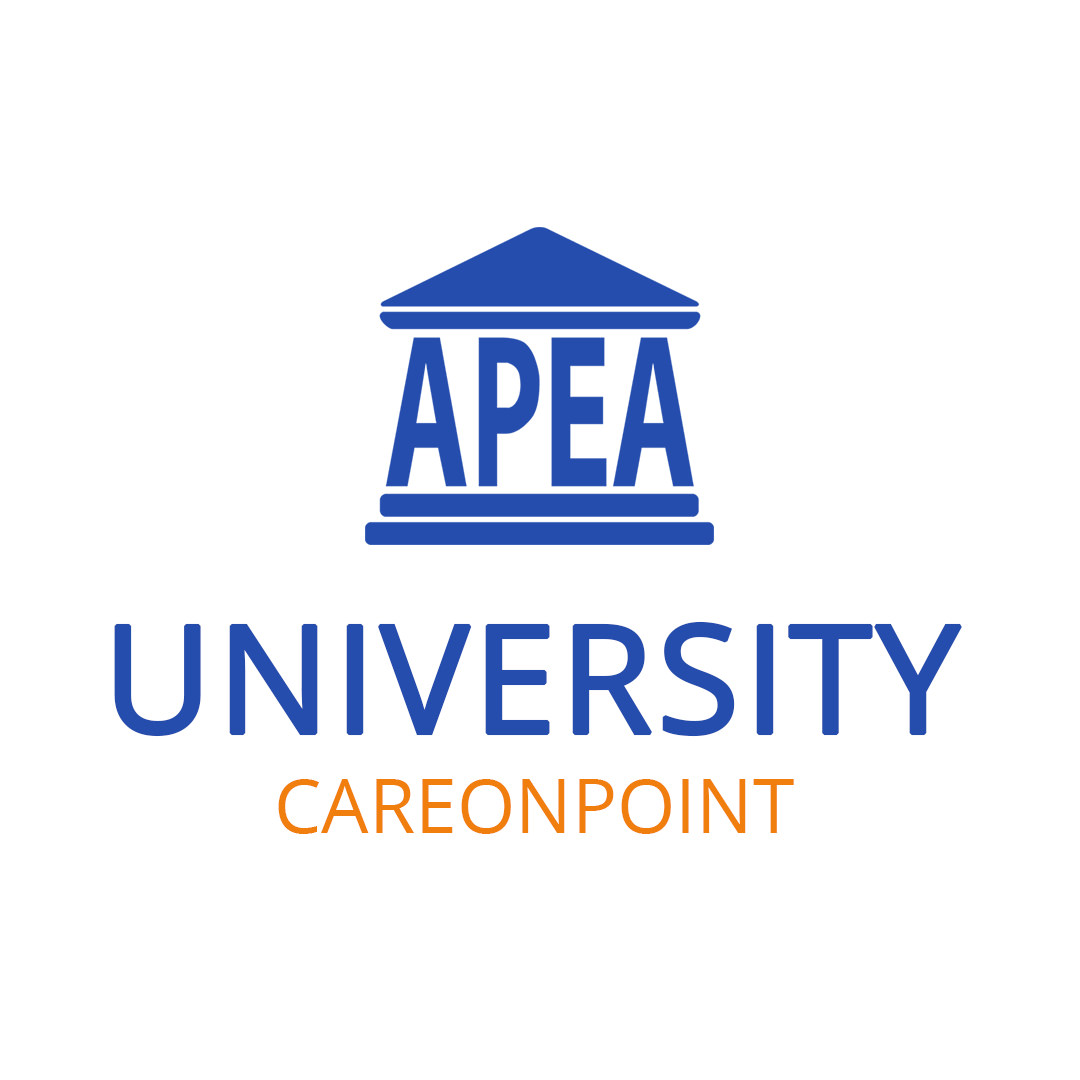 University CareOnPoint
Total price:
We offer shipping anywhere in the U.S. and Canada.
MP3 PLAYERS
MP3 players are nonrefundable. Defective MP3 players will be replaced up to 6 months from the original shipping date. Replacement MP3 Players will not be shipped until the defective player is received and reviewed by APEA.
PRODUCTS
A refund less shipping cost will be issued for physical products returned to APEA in brand new condition within 30 days from the shipping date. If the product was shrink wrapped, the original shrink wrap must be intact to be eligible for refund. APEA does not pay return shipping charges. APEA reserves the right to change this policy at any time without notice.
All sales are final on the following Clinical Resources (including bundles):
Amelie's Antibiotic Cards
Pediatric Antibiotic Guide
Pharm in a Flash!
Building Blocks Flash Cards
Building Blocks Guide to Growth & Development
Guide to Billing & Coding in the Outpatient Setting
Topical Steroid Prescribing Guide
Tool to Identify Myocardial Infarction
ONLINE AND APP PRODUCTS:
No refunds will be given on products accessed online or in the APEA app.
KITS
Kits associated with webinar events are not returnable. No refunds are provided.
Details
University CareOnPoint
*This course is not for personal purchase. Only students who have a university discount code may purchase.* .
Maximize the efficiency and effectiveness of every patient encounter with CareOnPoint, the comprehensive and concise reference tool perfect for your smartphone, tablet, laptop or desktop. Packed with visual supports such as tables and images, CareOnPoint integrates the best of evidence-based practice into the ideal mobile resource for NPs in primary care.
An important bonus is that contact hours are calculated while you work in CareOnPoint. Each time you access information on a diagnosis, the search is logged and awarded contact hours based on content. Simply answer the evaluation questions and then click and print your contact hour certificates.
Advanced Practice Education Associates (APEA) introduced CareOnPoint in 2015, and it quickly became an essential tool in primary care practice. In April 2017, APEA updated CareOnPoint to integrate a completely mobile-friendly interface and make the user experience quicker and smoother. Movement within the resource is simple, seamless and quick, allowing you to rapidly obtain the information you need to provide patient care. It's user-friendly each and every time.
CareOnPoint content focuses on NP primary care and provides evidence-based practice information on more than 300 of the most common diagnoses seen in primary care settings. CareOnPoint features bulleted content that is concise and targeted. It delivers complex information in a manner that allows clinicians to judiciously use their most valued asset: time. Get the right answer quickly and in an easy-to-understand format.
Don't miss these essential features of CareOnPoint:
Handheld access
Continuously updated
Peer-reviewed
Evidence-based
Written by NPs for NPs
Powerful search features
Pharmacology tables
Helpful graphics and images
ACCREDITED PROVIDER
This activity is accredited by the American Association of Nurse Practitioners.
*Do not place your order until you have received your University Discount Code*
The correct price will be calculated based on your university discount code.