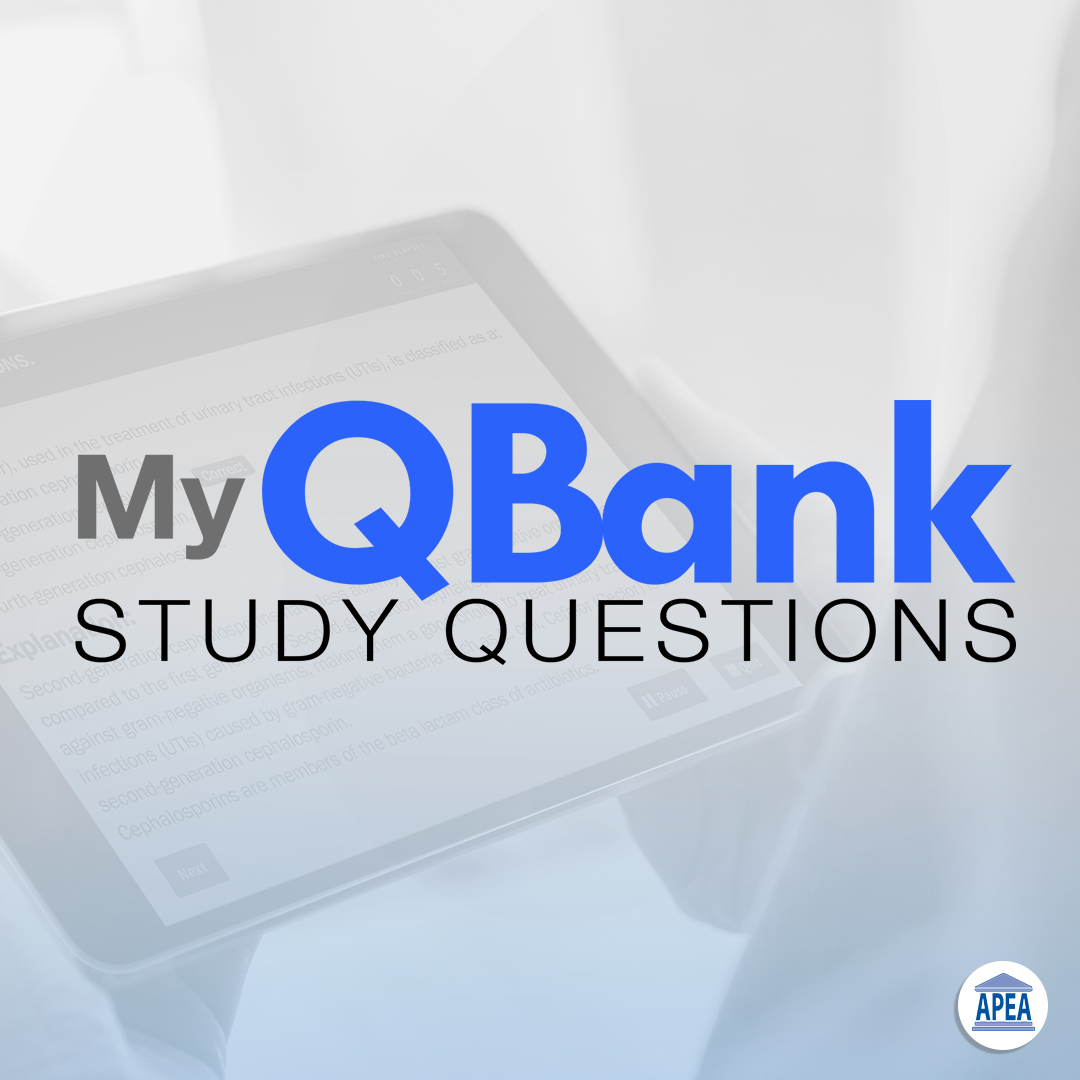 MyQBank: Study Questions for PMHNP Students
MP3 PLAYERS
MP3 players are nonrefundable. Defective MP3 players will be replaced up to 6 months from the original shipping date. Replacement MP3 Players will not be shipped until the defective player is received and reviewed by APEA.
PRODUCTS
A refund less shipping cost will be issued for physical products returned to APEA in brand new condition within 30 days from the shipping date. If the product was shrink wrapped, the original shrink wrap must be intact to be eligible for refund. APEA does not pay return shipping charges. APEA reserves the right to change this policy at any time without notice.
All sales are final on the following Clinical Resources (including bundles):
Amelie's Antibiotic Cards
Pediatric Antibiotic Guide
Pharm in a Flash!
Building Blocks Flash Cards
Building Blocks Guide to Growth & Development
Guide to Billing & Coding in the Outpatient Setting
Topical Steroid Prescribing Guide
Tool to Identify Myocardial Infarction
ONLINE AND APP PRODUCTS:
No refunds will be given on products accessed online or in the APEA app.
KITS
Kits associated with webinar events are not returnable. No refunds are provided.
Details
MyQBank: Study Questions for NP Students
APEA MyQBank questions are your best choice for exam preparation because they differ from other banks in important ways. First, they are the only NP study questions that develop the critical thinking skills you need to correctly answer questions on the NP certification exams. Studying knowledge-level questions can help you memorize facts, but the certification exams don't ask you to recite facts. The exams require you to analyze each question stem and apply critical thinking to select the correct answer. Second, APEA MyQBank questions are questions written by NPs for NP students. Many other online questions are "borrowed" from other health professions or roles and don't reflect NP practice or the NP exams. Achieving your goal of certification relies on foundational preparation using resources that reflect NP practice and the content on the NP certification exams. APEA MyQBank is your answer!
MyQBank Psychiatric-Mental Health provides 800 multiple choice questions that reflect the blueprint for the psychiatric-mental health nurse practitioner (PMHNP) certification exam. APEA MyQBank Psychiatric-Mental Health covers general psychiatric disorders encountered in PMHNP primary care settings, as well as other subject areas covered on the PMHNP certification exam. All questions provide detailed rationales that build the knowledge and critical thinking ability necessary to pass the PMHNP certification exam. The questions in MyQBank Psych-Mental Health cover content reflecting patient presentations throughout the age continuum, ensuring that new PMHNPs are prepared to treat the complete range of patients.
Pricing for each bank:
3 months: $64.95
6 months: $99.95
9 months: $129.95
*Note: Refunds are not available for MyQBank subscriptions or any other online/digital product sold by APEA.